NEW - Online Provision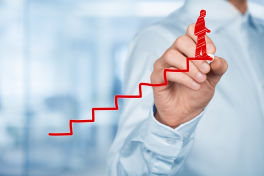 When, in March 2020, the world moved into a pandemic lockdown, many people found that they had far more time on their hands to spend on their own personal development. At the same time, organisations realised that they needed new ways providing training that, as well as delivering content, also served to maintain professional communities and keep people connected.
Since then, our training and development provision has almost entirely moved online. All our existing courses can, in some form, be delivered in an interactive webinar format. We're already being asked to deliver courses that illustrate how to be engaging and interactive online. Our coaching and consulting services were largely online already.
Please contact us and find out how we can provide an online development solution that works for your organisation.
In addition, we've also developed new online webinar offerings aimed at academic development in a remote and virtual professional world. Such offerings include:
Presenting Online - learn the skills of communicating your work to a virtual conference audience
Remote Working - develop the skills, attitudes and tools required to motivate yourself and maintain a productive and efficient routine
Managing and Leading Teams at a Distance - navigating distance leadership and matrix management
Our offerings are being updated all the time so please contact us and find out how we can help your people in these difficult times.